Temporary offices
and coworking in Torino
Europalace Offices is the Business Center that offers furnished temporary offices including all the comforts, functional co-working spaces and offices in rent to buy formula and long-term rent. Located in a strategic position, 800 meters from Orbassano city and 5 kilometers from Turin city, Rivalta city and Beinasco city. The position of Europalace Offices allows you to reach it easily from Grugliasco, Collegno, Rivoli, and Turin Ovest also.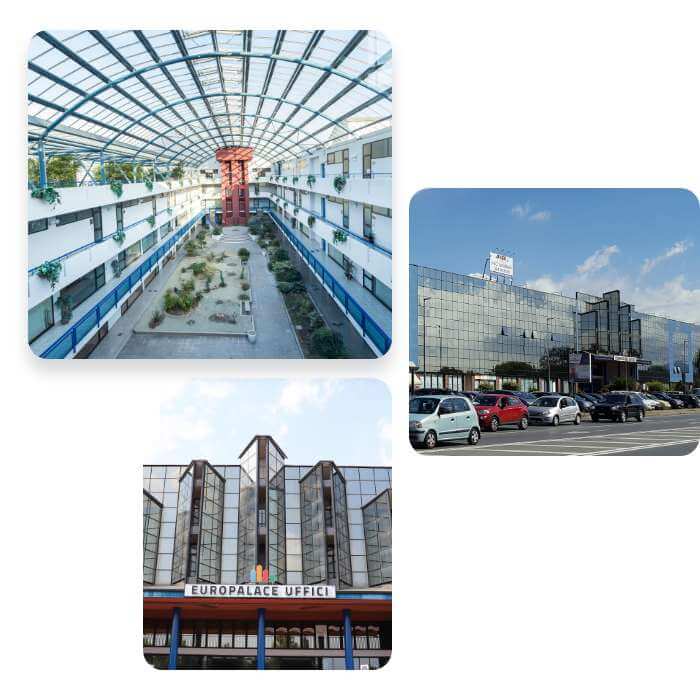 Are you thinking of renting an office? Let's design it together!
Start designing your future, create your office!
we design your new work space together
The configuration service is suitable for companies that, in addition to the need to buy or rent an office, want to personalize their workplace.
Start designing for the future
Switch from design to 3D rendering up to realization.
Customization of your office
With the help of our architects and designers, you can customize the office choosing: the layout of the work areas, the materials, the design of the furniture and the lights.
Do you want more information?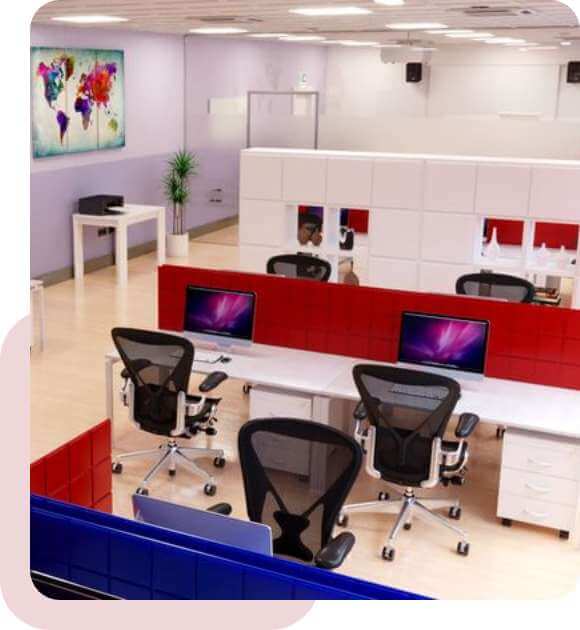 Coworking
Spaces
Europalace Offices offers you functional coworking spaces in a harmonious and comfortable environment: ideal for developing your ideas and your business renting one or more workstations per hour.
The co-working spaces favor the creation of interactions with your desk neighbors or the networking with the other realities in the infrastructure. You will have your work station with a desk, chair and chest of drawers with the possibility of leaving your personal belongings.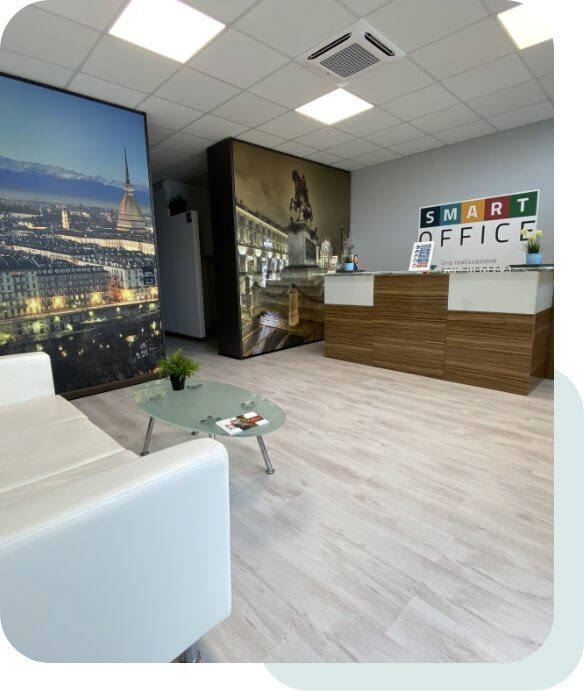 Customizable offices for rent near Turin: choose the one that's right for you!
The offices for rent in Turin in the Europalace Multiservices Center are the most suitable work spaces to develop your business. Inside them, you can start advantageous collaborations, present products or services, welcome customers and suppliers in an exclusive location in terms of design, comfort, visibility and strategic position. Our offices for rent are located in the business center 5 kilometers from Turin, on Turin – Pinerolo provincial road, in front of the FIAT Research Center, near the ring road exit and the Intermodal Center.