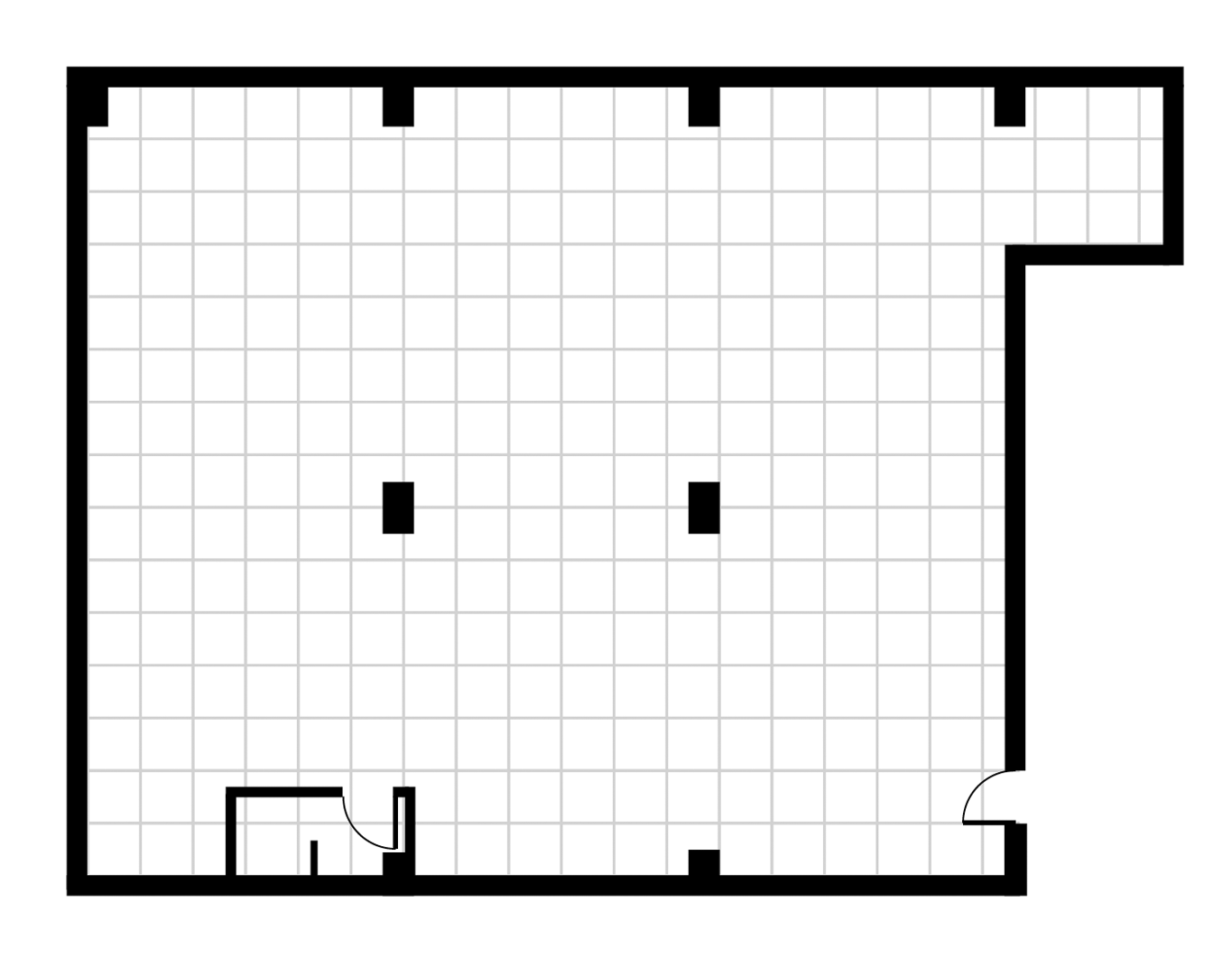 OFFICE FOR SALE OR FOR RENT IN ORBASSANO
LARGE SIZE OFFICE AND PARKING SPACE
Number 22 – Ground floor
CENTER DETAILS
The office is located in EUROPALACE Multifunctional Center, a prestigious building with a great visibility in a strategic position. Access to EUROPALACE is facilitate through three pedestrian lanes, a main one of considerable size that leads into the large hall of over 500 square meters with a concierge service and 24-hours video surveillance and two secondary ones.
REAL ESTATE UNIT DETAILS
The office is located on the ground floor with an angular position, 1 side overlooking the street, with a strong vehicular passage, and the other side overlooking the square inside the building.
The office size is about 293 square meters. Today the office layout is an open space, ideal solution for a medium-sized company. Large and light, easily modular and customizable according to different needs, it has toilet facilities with an access room and an IT room, independent heating system and the possibility of air conditioning.
Three parking places are included. Possibility of large garages.
Concierge service

Restaurants, Self-services and catering services

Large parking area

Private garages available

1 room and toilet facilities

Energy Class F – 182.30 kWh / m³ year
Are you thinking of renting an office? Let's design it together!
Start designing your future, create your office!
we design your new work space together
The configuration service is suitable for companies that, in addition to the need to buy or rent an office, want to personalize their workplace.
Start designing for the future
Switch from design to 3D rendering up to realization.
Customization of your office
With the help of our architects and designers, you can customize the office choosing: the layout of the work areas, the materials, the design of the furniture and the lights.